Minutes
Unadopted minutes of meetings are circulated to all Club reps shortly after the meeting. Once they have been adopted, copies of minutes of the Association can be downloaded using the links below.
If you would like a copy of the unadopted minutes for a meeting shown above without links, or you require copies of minutes for meetings before 2016 then please email the NoSCA Secretary.
News Headlines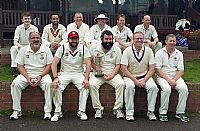 This weekend will see the preliminary rounds of the NoSCA Senior T20! Hosted at various grounds throughout the North, each group wi Full Story...
Yesterday (June 17th) saw the preliminary rounds of the NoSCA Reseve T20 competition take place across the north of scotland. Winners fro Full Story...