Welcome to NoSCA

2017
The North of Scotland Cricket Association (NoSCA) area covers a considerable part of Scotland extending from Buckie in the East to Isle of Skye in the West and from Caithness & Orkney in the North to Fort William in the South.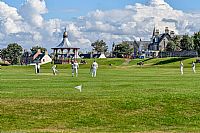 NoSCA runs a range of competitions from 20 to 45 over: Senior and Reserve leagues (sponsored by Black Dog Financial Services), Senior and Reserve cups and Senior and Reserve T20 (sponsored by Blake Geoservices). We also have two development groups for youngsters - Moray Cricket Association in the East and Highland Cricket Development Group in the West.

If you are new to the area or thinking about taking up the game, the details of all NoSCA clubs are included on the Clubs pages but if you require any further assistance please contact any member of the Executive.
NoSCA Select v ACA Grades - Northern Meeting Park, 13th August 2017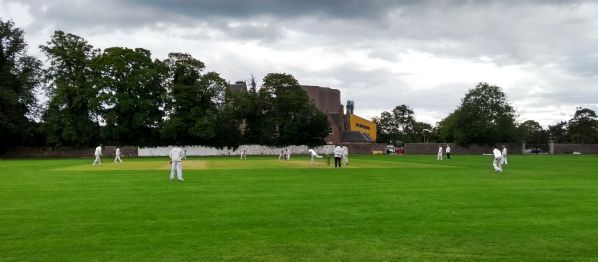 Reserve T20 Winners 2017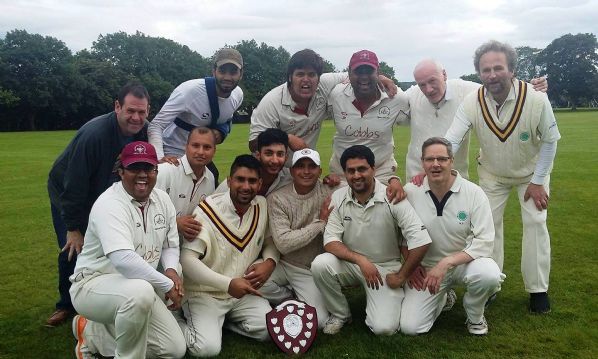 Highland CC
Umpiring
I have been advised by Munro Ross that there are no umpires available for appointment to this Saturday's league matches. Unfortunately, the situation regarding umpire availability this season has been affected by a few incidents which have resulted in some of our valued volunteer umpires choosing not to stand in matches anymore. These 'incidents' include adverse comments posted on social media and direct email to umpires following match situations.
I am writing to ask all club members and supporters to refrain from commenting on umpires, both during and after matches, directly or on social media. Club captains have a responsibility under the Laws of Cricket and the Spirit of Cricket to control the actions of their players and Clubs have a collective responsibility for their members under the NoSCA constitution.
We now have a feedback system in place to help our umpires. Unfortunately, this system is not being used by every club, and some clubs who do use it are not following the Umpire Feedback Procedures previously circulated. It is the Captain's sole responsibility to submit feedback when umpires have been appointed. This doesn't mean that they have to do it personally, but they are responsible for making sure it is done and for the comments submitted.
The Committee is committed to ensuring our umpires feel valued and are supported as much as possible, and we are looking to make changes to the playing conditions and procedures directives for next season. In the meantime your cooperation in ensuring this message is understood would be greatly appreciated.
If you have any questions on any of the above please do not hesitate to contact me.
Best regards,
Jerry Bishop (President - NoSCA)
2017 Senior League
Sponsored by Black Dog Financial Services Ltd
Team
P
W
D
L
Pts
%
Forres St Lawrence
11
10
0
1
205
93.2
Buckie
11
9
0
2
187
85.0
Northern Counties
11
7
0
4
160
72.7
Highland
10
6
0
4
144
72.0
Ross County
10
4
0
6
115
57.5
Fort William
9
3
0
6
89
49.4
Nairn County
11
4
0
7
105
47.7
Elgin
12
3
0
9
88
36.7
Huntly
11
2
0
9
72
32.7
News Headlines
Saturdays' Senior League fixture between Buckie & Northern Counties has been moved to Cooper Pasrk, Elgin owing to the unavailability of Linze Full Story...