Disabilities
Table Cricket is an inclusive way to play cricket particularly for those with a physical disability or a profound learning disability. A link is available on the following:
https:/www.lordstaverners.org/tablecricket
Table Cricket can help to encourage, awareness,focus, perception, teamwork, co-ordination and personal development.
Softball Cricket for disabilities is also coming your way in the near future
NEWS UPDATES:
Disability Softball Cricket Tournament - 11 November in Perth
An International Tri Nations Tournament will be held in Perth where teams from England, Wales and Scotland will compete indoors. There are two players from the Highlands who attend Drummond School in Inverness, namely Michael Mackay and Aaron Wallace that will take part. We wish them all the best in this exciting tournament. RESULTS: England beat Scotland by 2 runs, Wales beat England, and Scotland beat Wales, with Michael Mackay receiving the Player of the Match award against Wales. Congratulations to both boys on a brilliant performance.
Table Cricket has taken off in the North of Scotland with Lossie High, Keith Grammar, Speyside High, and Buckie High in the Moray area, with Nairn Academy, Drummond School, St Duthus and St Clements in the Highlands.
Festival Dates for 2019:
TABLE CRICKET:
Moray Festival to be held at Speyside High School Aberlour, on the 19th February 2019
RESULTS: KEITH GRAMMAR SCHOOL WIN FIRST TABLE CRICKET FESTIVAL - WELL DONE. Both Keith Grammar and runners-up Speyside High School will take part in the National finals on the 8th May at Bells Sport Centre Perth, 10am-2pm. Good luck to both schools.
Highlands Festival to be held at Drummond School Inverness, on the 20th March 2019
SOFTBALL:
Softball Cricket Taster Session for all schools in the Highlands on the 12th February 2019 at the Inverness Leisure Centre. Depending on interested numbers, a club for disabilities will be set up in Inverness. This will be open to all ages if it goes ahead.
Result: 47 children took part in a taster session at the Inverness Leisure Centre. Children from all over the Highlands P7/secondary tried their skills in bowling fielding and batting. Some really good talent was spotted. Watch this space for further development. My thanks go to UHI students, Matthew, Tony, Kane, Jakub, Sam and Liam. Alex Nairn CCC, Charlie,Lesley and Fiona Disability Highlands and Highlife, and Kay from Baxter Foundation for their support.
News Headlines
Buckie crowned 2018 T20 Champions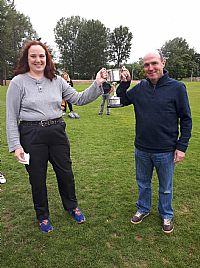 Last weekend saw the winners of thier pools - Forres, Highland and Buckie - go head to head in a triangular series to determine who would be taking th Full Story...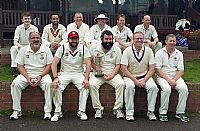 This weekend will see the preliminary rounds of the NoSCA Senior T20! Hosted at various grounds throughout the North, each group wi Full Story...